Sweeney Todd
Sweeney Todd, The Demon Barber of Fleet Street was originally a play written by Christopher Bond in 1973. It was adapted into a musical film in 1979 and most recently in 2007, starring Johnny Depp. The film tells a gruesome story involving a murderous barber who partners up with his neighbour, a meat pie shop owner, to take revenge on his enemy.

The goal of this project was to design a symbol that would represent the complex story behind Sweeney Todd.
Process
The first step was to sketch lots of ideas in order to find the best way to symbolize this story.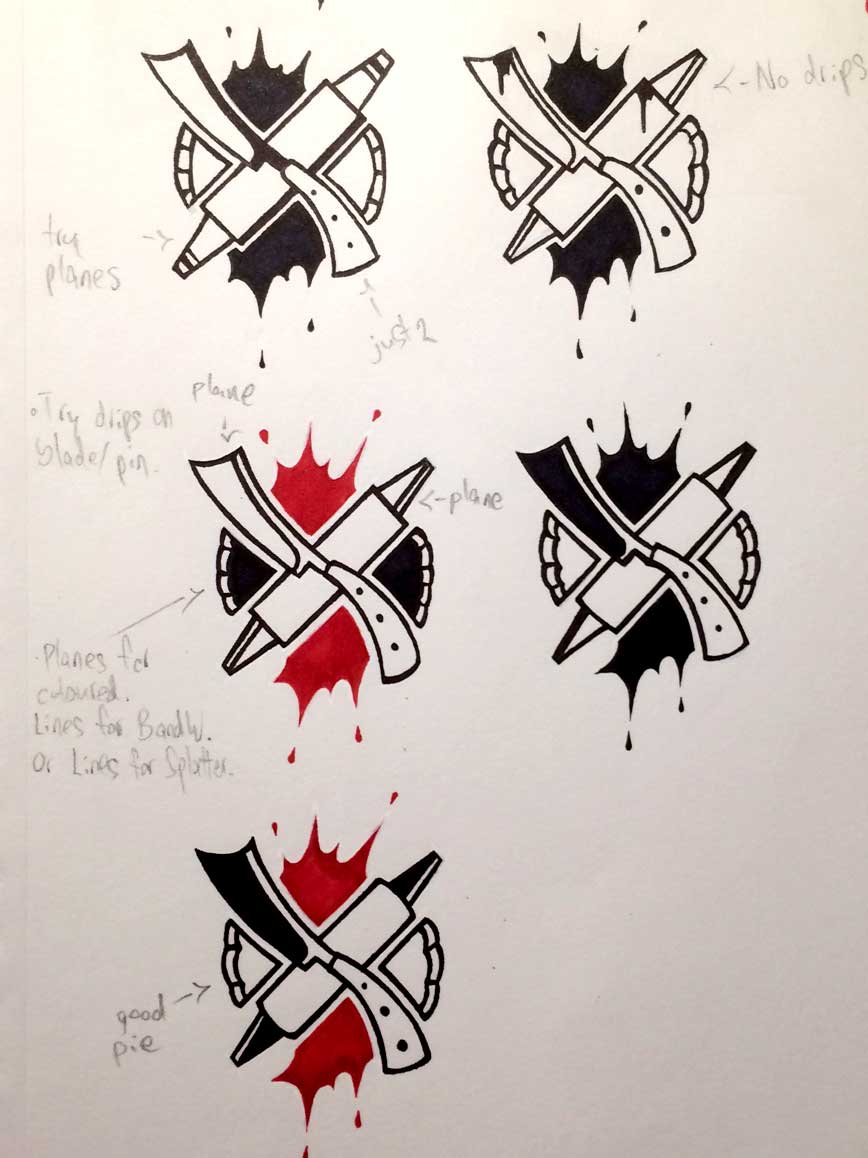 Final Design
After researching the story thoroughly and sketching many rounds of concepts, this final design was chosen to represent Sweeney Todd. The crossed straight razor and rolling pin represent the partnership between Sweeney Todd and his neighbour. The background elements of the pie crusts and the blood splatter hint at some of the dark themes that are present in the story.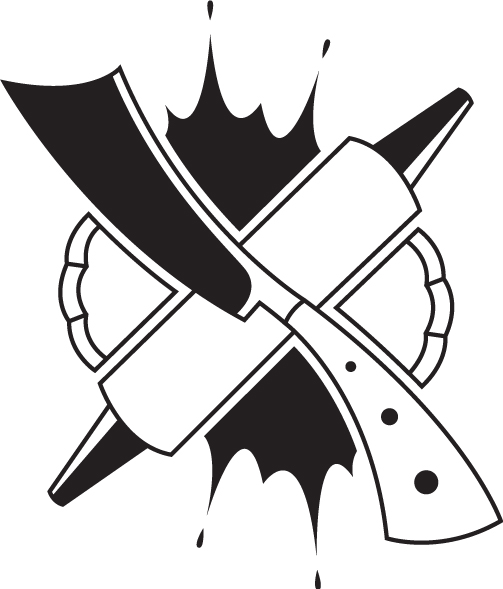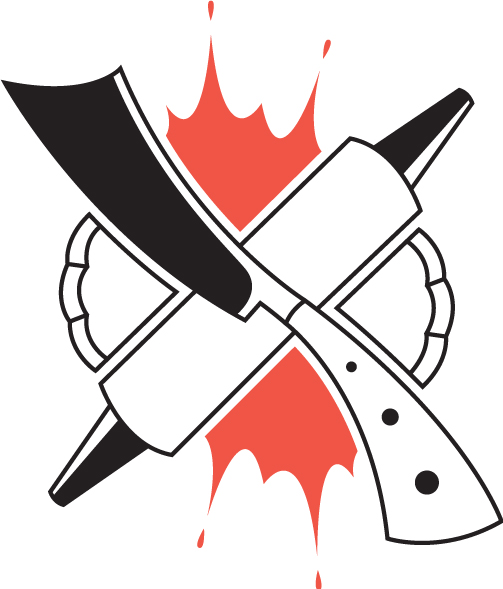 Branding
These are some applications in which the symbol design could be used. It is well suited as a graphic for clothing, accessories, or posters.